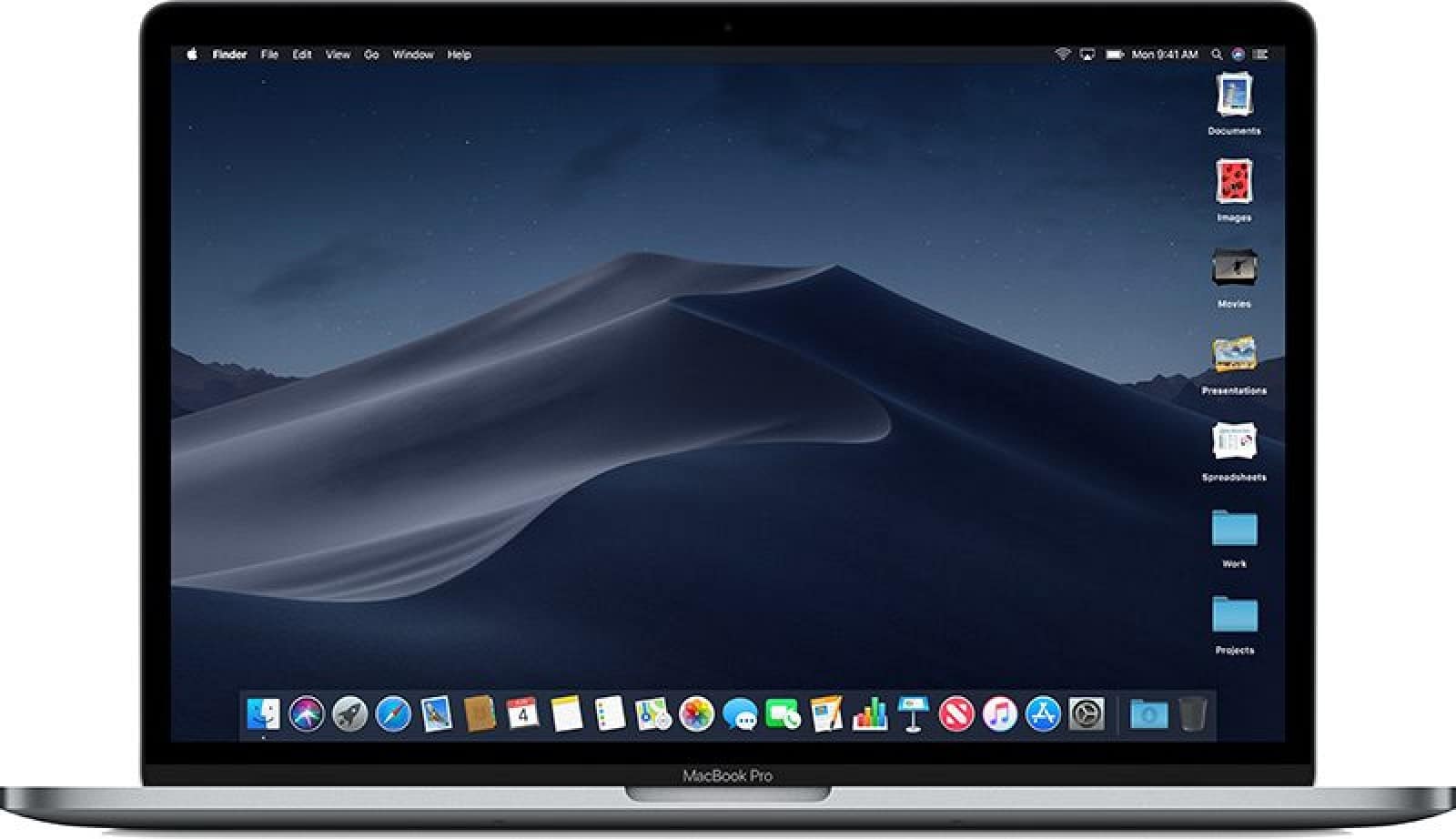 Rejoice Mac users!
The new operating system for Macs – macOS Mojave – has now been finally launched by Apple. You can download it here for free or from the Mac App Store. It will work on any compatible Mac.
So what are you getting?
The new macOS Mojave is a true update rather than an incremental upgrade bringing several cool new features and performance tunes to the party.
There is a system-wide Dark Mode allowing users to choose between it and the light theme, which changes the color of the menu bar, apps, dock and other functioning elements.
This is accompanied by Dynamic Desktops – wallpapers that change subtly throughout the day to mimic the movement of the sun across the sky outside your office or work-space. The best example is the Mojave Desert background wallpaper at peak brightness in the afternoon. It looks like every desert in the movies with white sand dunes and a cloudless blue sky. At night though it becomes darker blue and eventually night. It can be accessed in the Desktop and Screensaver section of the preferences menu.
The new OS also brings Stacks which is a new desktop organization system that keeps desktop files neatly organized to cut down on desktop clutter. The Finder window has been improved with a new Gallery View for previewing larger versions of photos and documents with a Sidebar for easier navigation, a revamped Quick Look option for quick document editing and Quick Actions which allows you to do even more in the Finder window.
Screenshots that are taken on the Mac can be edited using new built-in Markup tools and new options allow for easier screen recording. A new Continuity camera lets you import photos and document scans directly from any iPhone or iPad to the Mac.
Games?
The Apple News, Stocks, Home and Voice Memos apps have been directly ported from iOS to macOS and new Safari tools make it harder for websites to track useage as well as making it easier to make and store secure passwords for every website visited.
The Mac App Store has been entirely revamped making it easier to discover apps and has specific categories for games, creative apps, productivity apps, apps for developers and more, you know, like Google has been doing for years.
Like the new iOS 12, MacOS Mojave was initially supposed to include a Group FaceTime chat enabling support for chatting with 32 people at one time but this will be introduced in a future update when it is released, assuming Apple still thinks being able to chat simultaneously with 31 other people is a good idea.
The bad news is that if your Mac was manufactured before 2012 then you are out of luck. The new macOS Mojave will run on the following systems:
MacBook (Early 2015 or newer)
MacBook Air (Mid 2012 or newer)
MacBook Pro (Mid 2012 or newer)
Mac mini (Late 2012 or newer)
iMac (Late 2012 or newer)
iMac Pro (2017)
Mac Pro (Late 2013, plus mid 2010 and mid 2012 models with recommended Metal-capable GPU)