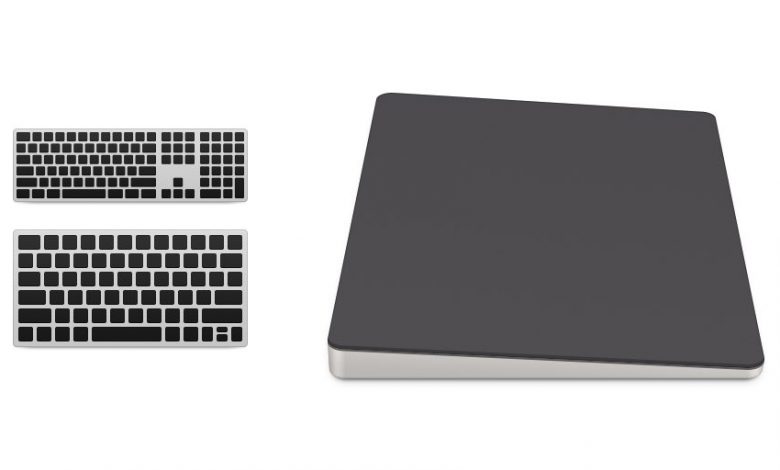 Tech News
Apple planning new accessories for Mac Pro launch later this month
Apple is planning to launch a new range of accessories for its new Mac Pro.
The new Pro device was teased earlier in the year at Apple's Worldwide Developers Conference and is widely expected to be released later this month, alongside the new Pro Display XDR, which offers a stunning 5K screen resolution for professional users.
Now, a new image has shown off new Apple Magic accessories that are set to launch alongside the new Mac Pro, including a newly-designed keyboard without a number pad.
Apple has made the space grey Magic Keyboard available in the larger variant alongside the iMac Pro, but now it appears as though a silver and black version is going to be released.
According to leaks from reliable source Steve Troughton-Smith, Apple has accidentally revealed a new silver and black accessories collection for the Mac Pro, which would also look great with Apple devices such as iMacs and MacBooks with complimentary colors.
Here's a closeup of the new keyboard I took at WWDC in June pic.twitter.com/1PCfBphzJY

— Zach (@zmknox) October 31, 2019
Though Apple launched a Space Gray Magic Keyboard, Trackpad and Mouse last year with the iMac Pro, bundled into the device, the company began selling them independently.
However, until now, there hasn't been a Space Gray version of the Magic Keyboard without the number pad, something many users don't like, particularly those with little desk space.
The new image reveals that Apple is planning to launch the Mac Pro with a new silver and back design, not the silver and white display that is commonly shipped with iMac devices.
It's unknown whether the company will sell the new silver and black accessories on their own, but it's great to see new finishes both with and without the controversial number pad.
Apple currently sells the Space Gray version of the Magic accessories and charges $20 more for them than the white and silver versions, which are already considered expensive.
Are you looking forward to the new Mac Pro and its accessories? Let us know what you think over on Twitter and check back soon for more rumors from Apple, when we get them.