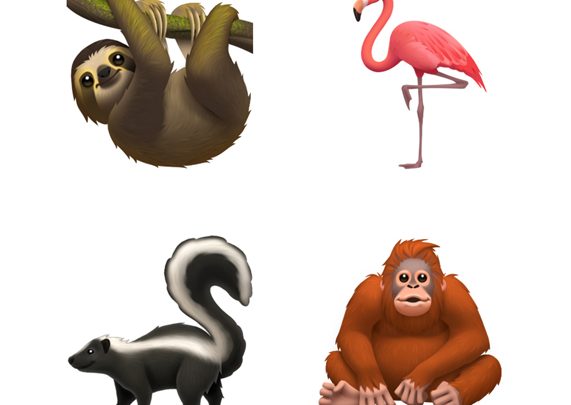 Entertainment
Apple sheds light on new emoji coming to iOS 13 and macOS Catalina
To celebrate World Emoji Day, Apple has unveiled new emoji coming to iOS and macOS.
The company releases new emoji annually to coincide with Unicode's emoji releases, with this year's batch introducing 59 new emoji characters, as well as 75 gender variations, and 230 total emojis when gender and skin tone are taken into consideration.
Some of the new animals coming to an emoji picker near you include the orangutan, sloth, otter, skunk, and flamingo, whilst foods such as onions, waffles, oysters, and ice cubes are also set to be released in a future version of iOS 13 and macOS Catalina.
Apple will also release new faces, gestures, and poses, such as a yawning face, a person standing, and people holding hands, covering gender and skin tone options for inclusivity.
"To celebrate World Emoji Day, Apple is previewing a selection of new emoji coming this fall, revealing the newest designs that bring even more diversity to the keyboard, alongside fun and exciting additions to popular categories of food, animals, activities and smiley faces," Apple said in a press release.
"In a major update to the Holding Hands emoji typically used to represent couples and relationships, users will now be able to select any combination of skin tone, in addition to gender, to personalize the people holding hands, opening up more than 75 possible combinations," the company added.
Apple is also dropping a number of new accessibility-related emoji, including an ear with a hearing aid, a deaf person, a guide dog, a wheelchair, and a robotic arm.
In fact, it was Apple who proposed to the Unicode Consortium last year to introduce more disability themed emoji for inclusivity, and this year's update goes a long way in creating a diverse set of options for users to choose between.
Apple rounds out this year's teasers with a safety vest, a kite, a one-piece swimsuit, briefs, an axe, a drop of blood, and a white heart, amongst others.
Last year's emojis were released in iOS 12.1, and it's expected that this year's will follow in a similar timeline.
It's unlikely the new emoji will come with iOS 13 but will be introduced in a future update later in the year, with October or November typically 'emoji month' at Apple.
Are you excited to see these new emoji coming to iOS and macOS, or are you anti-emoji? Let us know on Twitter using @AppleMagazine and check back soon for more Apple news.