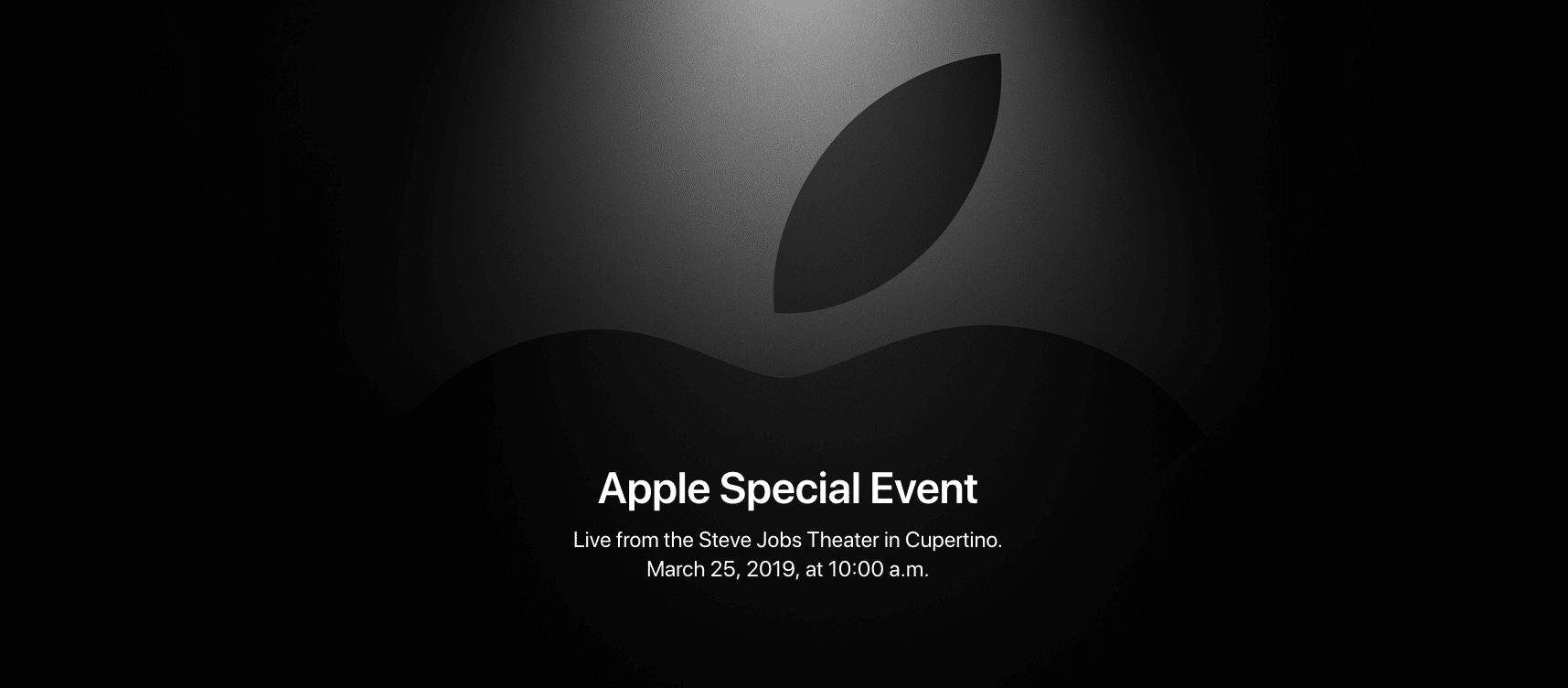 Latest News
Apple Confirms 'Show Time' Special Event for March 25
Apple has confirmed rumors that it will host a special 'Show Time' event on March 25.
The Cupertino giant sent invitations to the world's media and high-profile figures in entertainment and technology on Monday (March 11).
The company will host the keynote at the Steve Jobs Theater on the Apple Park Campus, and the "It's Show Time" tagline indicates the firm will focus on long-rumored services such as a TV and movie streaming offering, and an Apple News subscription product.
Apple Event, March 25, 2019. 10am PDT. Steve Jobs Theater, Cupertino California.

It's show time! pic.twitter.com/b0IhYj7GHs

— Rene Ritchie (@reneritchie) March 11, 2019
Apple News will reportedly allow users to subscribe to premium publishers such as The Wall Street Journal, and gain unlimited access to magazines and paywalled content.
Rumored to be priced at $9.99 per month, Apple has been negotiating deals with news publishers around the world, and will reportedly take a 50 percent cut of subscription revenue. That revenue cut has caused resistance amongst some publishers, who already generate returns via alternative revenue streams, but we'll know for sure on March 25.
Apple streaming service set to be unveiled
Apple is also expected to unveil its long-awaited streaming service, offering previews of some of its many original shows. Stars including Reese Witherspoon and Jennifer Aniston will reportedly be in attendance at the event. The pair are working on a new comedy called The Morning Show, alongside Steve Carell and Gugu Mbatha-Raw.
The company has reportedly spent more than $1 billion on original programming so far in a bid to compete against Netflix, Amazon Prime, and Disney Plus, although the official launch of Apple's streaming service is not expected until later in the year.
Surprises in hardware?
Apple could also use the event to unveil hardware refreshes, with a new iPad mini, iPad, AirPods and iPod Touch expected this month. AirPower, originally teased back in 2017, is also rumored to be in mass production ready for a late-March release.
Because the majority of these refreshes are small, Apple could touch briefly on them during the keynote, or avoid fanfare and quietly release them via a press release.
Keep it locked onto AppleMagazine.com for news and rumors on the Apple Special Event, now confirmed for March 25, 2019, at 10:00 a.m. We'll bring you the latest as and when we get it, and offer weekly insight via AppleMagazine, available on iTunes.