Apple will force developers to use its new Sign In With Apple feature when it releases iOS 13 later in the year, according to updated App Store guidelines.
Apple announced the new feature at yesterday's WWDC 2019, offering a new way for users to sign into their devices, without having to hand over personal information to apps and sites.
"Sign In with Apple will be available for beta testing this summer," Apple says in its App Store guidelines. "It will be required as an option for users in apps that support third-party sign-in when it is commercially available later this year."
Wherever users can sign in with Google or Facebook, app developers must include Apple's new sign-in feature, although they won't need to offer the sign-in option if they only ask for a username and password.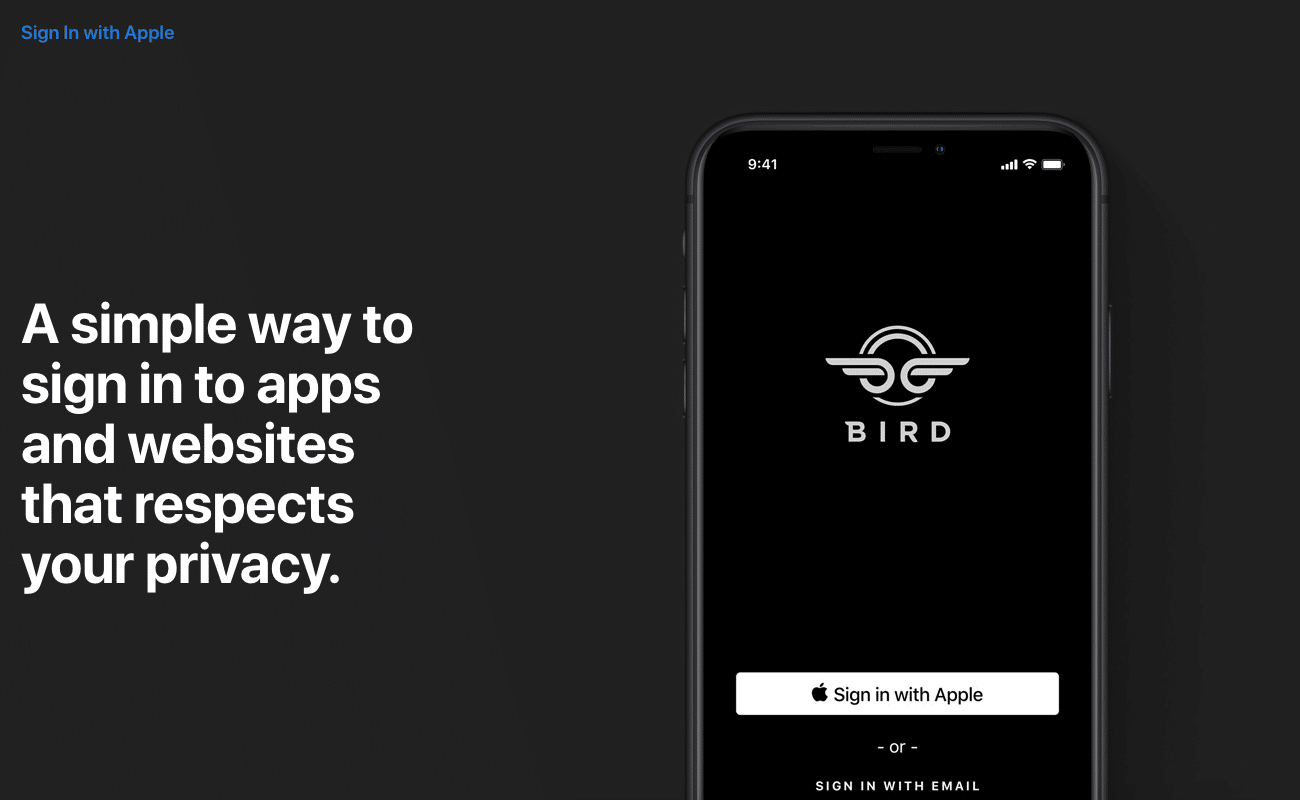 The new Sign In with Apple feature authenticates logins using Face ID or Touch ID and ensures personal information is kept away from websites and app developers. Apple will create a new account for a single app or website with a one-click button, without letting user data pass into the wrong hands.
The feature was designed to offer convenience without sacrificing privacy.
The new feature will create randomly-generated email addresses attached to accounts on apps and websites, hiding your own email address and personal login information when signing up for an account.
"It's good news because we each get a unique random address, and that means you can disable any one of them at any time when you're tired of hearing from that app," said Craig Federighi when speaking of the new feature at this year's WWDC 2019.
Are you happy to see Apple force developers to include Sign In with Apple? Let us know on Twitter using @AppleMagazine, and check back soon for more news on iOS 13, as and when we get it.