Apple will host its annual iPhone conference on Tuesday, September 10.
According to the latest iOS 13 Beta 7, which was released yesterday, the company will lift the lid on the new iPhone and Apple Watch range on September 10, with a screenshot in the beta titled 'HoldforRelease,' featuring the Calendar app with the date set to the release date.
Originally discovered by iHelpBR, the new leak is the clearest indicator yet that Apple is planning to host the event on September 10. Last year, a similar screenshot was found on the iOS 12 Beta with a September 12 date – the date that Apple held its Special Event.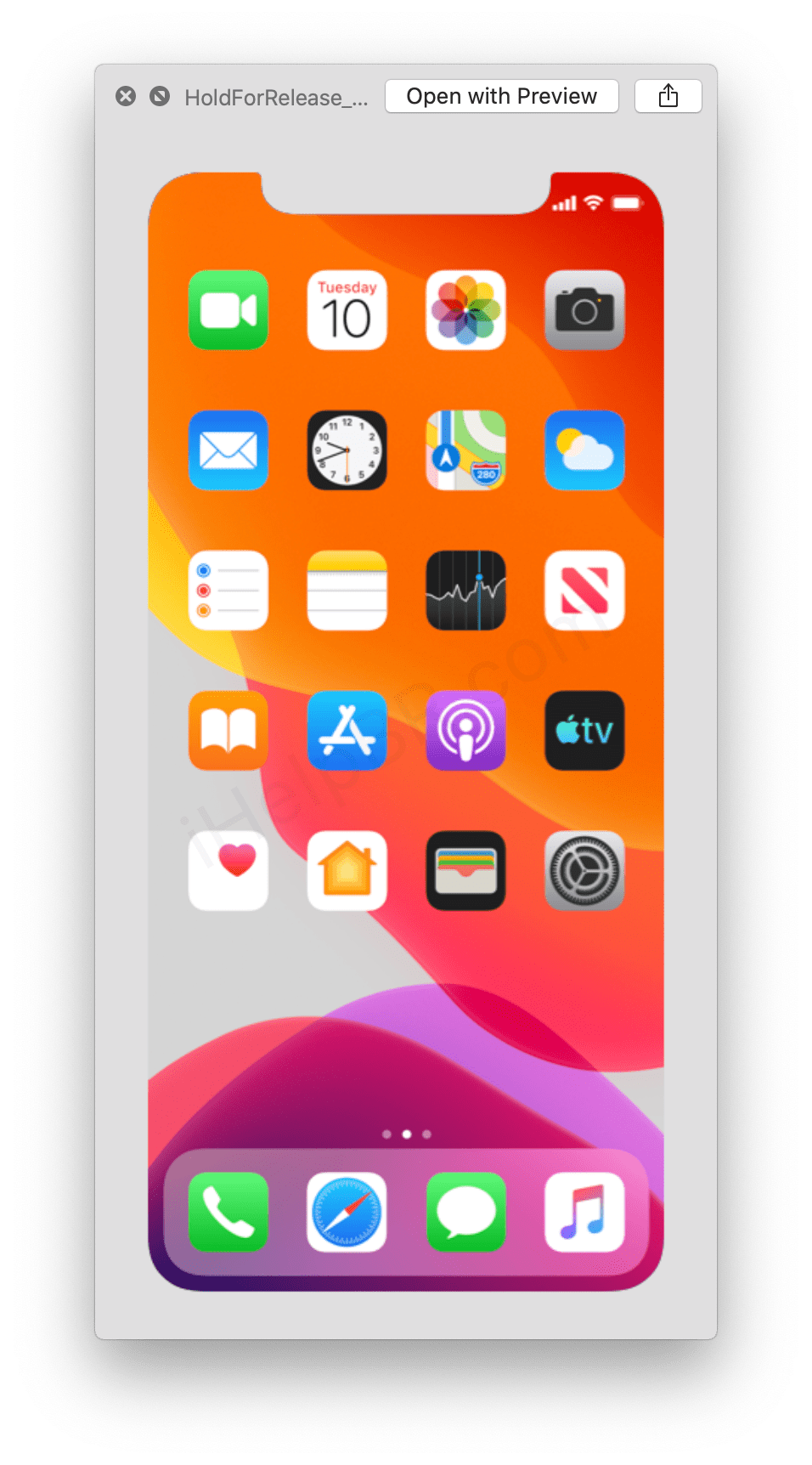 September 10 is the most likely date for the event based on previous years; Apple typically hosts events on Tuesdays and, for the iPhone, usually in the second Tuesday of the month.
Apple held last year's iPhone event on Wednesday, September 12 because the day prior was September 11. Apple prefers to host on Tuesdays and Wednesdays so that members of the media have time to travel, saving them from catching a plane over the weekend.
Several other sources have also suggested a September 10 date, though these rumors are unconfirmed – and still are until Apple officially announces an event will be taking place.
Apple is widely expected to debut three new iPhones this year, as well as announce the release date of iOS 13, macOS Catalina, and the other operating systems in its roster.
The company is also likely to show off new Apple Watch models, and there has been talk of new iPads and MacBooks being revealed at the event, though these rumors are sketchy.
When will the iPhone 11 be on sale?
Based on a September 10 announcement, we're expecting Apple to open pre-orders for its new iPhones on September 13 and release them on September 20.
Apple in the past has released the latest iOS update two days before the new iPhones are released, so iOS 13 could be set for a September 18 drop.
Of course, anything is possible and Apple might have other ideas – we'll have to wait until the keynote presentation to know those dates for sure.
With Apple less than a month away from the next iPhone announcement, are you getting excited? Let us know on Twitter using @AppleMagazine and check back soon for more.