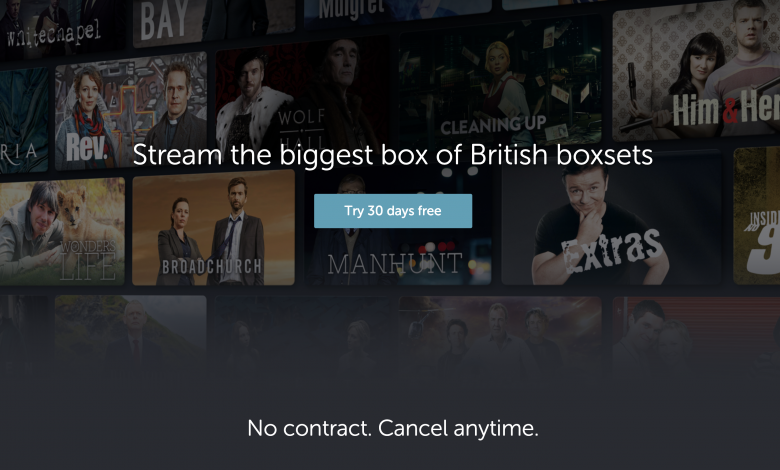 Tech News
BBC and ITV launch BritBox streaming service in the UK
Apple has another competitor today, as the BBC and ITV launch BritBox in the UK.
The new streaming service will feature shows from British television stations BBC, ITV, Channel 4, and Channel 5, and offer a monthly £5.99 subscription to UK consumers.
BritBox, which is a joint venture between ITV and the BBC, is designed to offer classic British television shows and films that can't be found anywhere else on Netflix, Amazon, or iPlayer.
Alongside classics such as Prime Suspect and Ashes to Ashes, the service will also stream comedy series such as Absolutely Fabulous, Extras, Blackadder and Fawlty Towers, and shows currently streaming on rival networks will move to BritBox once their contracts end.
The new service promises more than 600 episodes of Doctor Who before Christmas, alongside Channel 4 television shows and movies from Film 4, such as The Inbetweeners.
Original content from Comedy Central UK will also appear on the network.
Modern classics such as Gavin & Stacey, Love Island, Broadchurch and Downton Abbey will also find a new home on the platform, alongside new original shows shot just for the new service, with the first announced called Lambs of God starring Ann Dowd and Essie Davis.
Hits including Bodyguard and Killing Eve won't appear on the service as the BBC and ITV have already struck deals with other providers such as Netflix, or because they're available to watch for free on the broadcasters' own free streaming platforms, BBC iPlayer and the ITV Hub.
These shows are expected to be added in the coming months once deals expire.
BritBox will be available for free to tens of millions of EE mobile subscribers. BT, the owner of EE and the UK's largest telecoms company, will offer BritBox for free to those who subscribe to its paid TV service.
BritBox is the latest TV streaming platform to launch this November, with Apple TV+ launching earlier this month and Disney+ set to follow on November 12.
BritBox originally launched in the United States in 2017 but offers a different catalog of content.
So far, the service has attracted more than 650,000 paying subscribers, an impressive feat considering it has had little marketing push. Will you be subscribing? Let us know your thoughts @AppleMagazine.