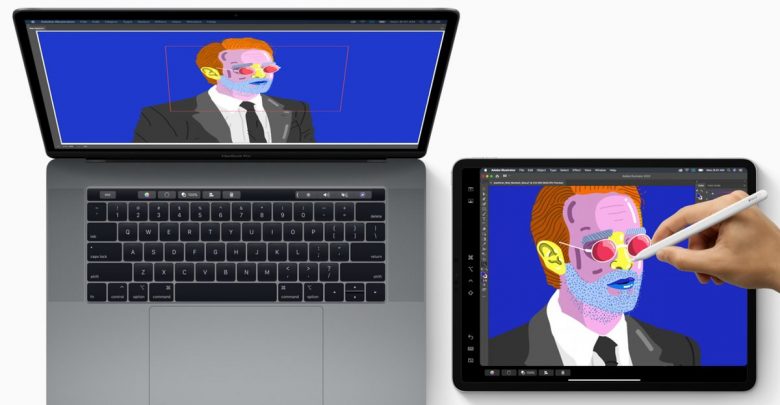 Computers
Can you use macOS Sidecar on your Mac and iPad?
Sidecar on macOS Catalina will only work with select newer Mac devices
New evidence suggests that Sidecar, a feature coming to macOS Catalina later in the year, will only work on newer Mac devices.
Sidecar allows users to turn their iPad into a second display on the Mac, extending what's on the screen by allowing users to add another window, or even mirroring the content to share with other users or for close-up work, like using Photoshop on an iPad with an Apple Pencil.
However, according to new reports, the service will be limited to newer Macs as follows:
Late 2015 27″ iMac or newer
2017 iMac Pro
Mid 2016 MacBook Pro or newer
Late 2018 Mac mini or newer
Late 2018 MacBook Air or newer
Early 2016 MacBook or newer
2019 Mac Pro
Developer Steve Troughton-Smith found the list of compatible Mac devices when digging in the macOS Catalina code, and worked out that it was possible to force older Macs to use the feature by going to Terminal.
"To enable Sidecar on older Macs and devices (sadly, doesn't work on mine): defaults write http://com.apple .sidecar.display allowAllDevices -bool YES."
Sidecar supports iMac 27" (Late 2015) or newer, MacBook Pro (2016) or newer, mac Mini (2018), Mac Pro (2019), MacBook Air (2018) , MacBook (Early 2016 or newer), and blacklists all the devices in the screenshot pic.twitter.com/DHNDyI98WV

— Steve Troughton-Smith (@stroughtonsmith) June 5, 2019
It's unknown whether all iPads will work with the new Sidecar feature, although it has been confirmed that users will need to upgrade to iPadOS to take advantage.
Apple has already said that users would need the iPad Air 2, iPad mini 4, iPad or iPad Pro to be able to install iPadOS, so it's expected that this list of compatible devices will support Sidecar.
Some users have already tested Sidecar with their iPad Air 2s and found they worked.
We'll know more for certain as developers delve deeper into the new features and test out Sidecar on their own devices, and Apple will no doubt confirm compatibility before the launch of macOS Catalina, which is expected to be released this September as a free update on the macOS App Store.
Are you excited about the new Sidecar feature? Let us know on Twitter using @AppleMagazine, and check back soon for more news on Apple as and when we get it.