The iPhone 11, iPhone 11 Pro and iPhone 11 Pro Max officially go on sale today.
The three new devices, which were unveiled last week, went on sale at 8 am local time around the world, along with the new Apple Watch Series 5, which offers an upgrade to the previous model with an always-on screen and the same great battery life.
The iPhone 11 serves as the successor to the iPhone XR, with a better camera and under-the-hood improvements to bolster performance and battery life. The iPhone 11 Pro, starting at $999, is the successor to the iPhone XS.
The iPhone 11
The new smartphone, the successor to the iPhone XR, features a bunch of new features that take the XR experience to new heights, including a dual-lens rear camera, six new color options, support for Dolby Atmos sound, a faster A13 Bionic chip, and more.
Just as the XR did, the iPhone 11 has a 6.1-inch Liquid Retina display, which is an LCD, which helps to keep costs low, though whilst that was once considered a handicap (no support for 3D Touch), it's now the norm, with Apple eliminating the technology from all of its iPhones in favor of Haptic Touch, supposedly to support an under-the-display Touch ID sensor in 2020 iPhones.
What's perhaps most striking about the new iPhone 11 is its incredible new camera set-up, a dual-camera system with an all-new Ultra Wide and Wide cameras that are deeply integrated into iOS 13, offering the highest quality video on a smartphone and major advancements in photography for the ultimate camera experience.
During the on-stage demos, it was clear that the iPhone had been handed a significant upgrade over the iPhone XR's cameras, with the iPhone 11 now shooting beautifully sharp video, with both Ultra Wide and Wide cameras supporting 4K video with extended dynamic range for more highlight detail and cinematic video stabilization.
What's more, with a wider field of view and a large focal plane, iPhone 11 users can now shoot detailed action videos with the Ultra-Wide camera, offering unparalleled performance and unlocking new possibilities for shooting footage on an iPhone.
iPhone 11 Pro and iPhone 11 Pro Max
The spiritual successors to the iPhone XS and iPhone XS Max, Apple's top-of-the-line iPhones now sport the 'Pro' tag, bringing the range in line with the Mac and iPad family.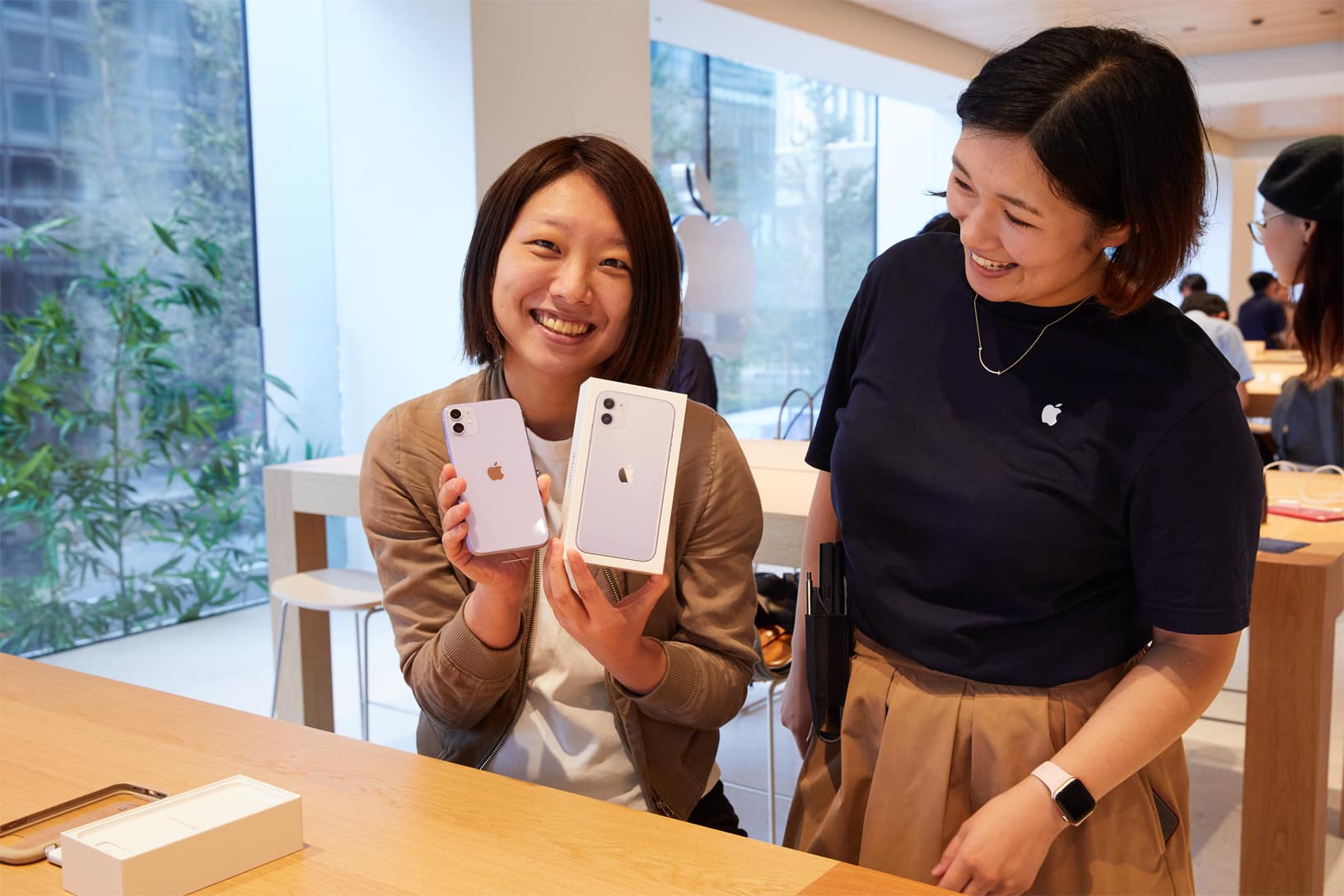 Featuring Super Retina XDR displays, A13 Bionic chips, and a new triple-camera system with Ultra Wide, Wide, and Telephoto camera options, the iPhone 11 Pro and iPhone 11 Pro Max is for power-users.
Available in a stunning new Midnight-Green color option, as well as Space Grey, Silver, and Gold, the iPhone 11 Pro features a 5.8-inch display, whilst the iPhone 11 Pro Max features a 6.5-inch display, offering the same features with different form factors and battery capacities.  
Without a doubt, the biggest selling point for the iPhone 11 Pro family is its triple-camera system, offering unparalleled creative control and the most advanced photo and video editing features ever seen in an iPhone.
Featuring Ultra Wide, Wide and Telephoto cameras Apple has created a pro-level camera experience designed for everyone, offering the highest quality video ever seen in a smartphone.
Each of the three cameras is capable of recording in 4K with extended dynamic range and cinematic video stabilization, and thanks to its wider field of view and large focal plane, the Ultra-Wide camera is great for shooting action videos. Because users can zoom between each of the three cameras with an Audio Zoom that matches the audio to the video framing for more dynamic sound, you'll never miss an important moment again.
Have you purchased your iPhone 11 yet? Let us know what you think of it over on Twitter, and check back soon for more news and rumors from Apple, as and when we get them.