SAN FRANCISCO and BEIJING — App Annie today unveiled the App Annie Index™, a monthly report that charts and analyzes major revenue and download trends within the iOS and Google Play stores worldwide. Leveraging data from the company's premium service, App Annie Intelligence, the Index will be freely available on the App Annie blog every month. "Our mission as a company is to help drive better business decisions in the app industry through analytics and market data," said Bertrand Schmitt, CEO, App Annie. "With the launch of the App Annie Index, we want to inform a broader audience and educate the public on key trends breaking every month."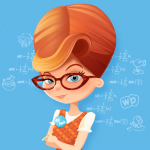 "What has become clear from App Annie's first Index is that while iOS took home most of the global revenue pie in October, the rising adoption of Google Play in Asian markets, including South Korea and Japan, is already driving major revenue growth opportunities on the platform," said Schmitt. "We can also see from the data that app publishers have two options when it comes to becoming a global app store success–distributing a large quantity of apps or marketing one or two high quality apps. Both business models are working–from large publishers including EA and Zynga, which have been able to scale, to smaller publishers such as Supercell, which had runaway success last month with Clash of Clans."
Japan Overtakes U.S. for Google Play Revenue, Catches Up on iOS
According to App Annie Intelligence estimates, Japan overtook the U.S. in Google Play revenue in October, marking the first time the U.S. did not rank number one for revenue on Google Play. Since January 2012, Japanese app revenue on Google Play has multiplied by more than 10 times while U.S. revenue has doubled.
"Japan has seen tremendous revenue growth in the last few months, thanks to the average revenue per user being significantly higher than in other countries, considering that download volume in Japan is a only a quarter that of the U.S.," said Schmitt. "This represents a major tectonic shift in the international app store economy, and one that I'm sure publishers will be looking to take advantage of."
On iOS, revenue in Japan is still well behind the U.S.–14.4 percent compared to 32.7 percent respectively. However, Japan is catching up month-by-month, with the country taking an increasingly larger share of global revenue and the U.S. taking an increasingly smaller share.
iOS Revenue Still Four Times Greater than Google Play, but Google Play Gaining Ground
In October 2012, iOS global app store revenue was four times larger than that on Google Play. However, Google Play revenue grew an astonishing 311 percent for the year-to-date, compared to iOS revenue, which grew a modest 12.9 percent. It's a different story when looking at free downloads, where Google Play slightly lagged behind iOS in download volume, but grew an impressive 48 percent for the year-to-date compared to just 3.3 percent growth for iOS.
"The gap between global revenue on iOS and Google Play is still there," said Schmitt, "but the gap is shrinking every month, creating more opportunities for publishers to generate significant revenue growth in several countries on Google Play."
China Closes on U.S. in iOS Downloads
At the beginning of the year, the U.S. accounted for 33 percent of all global iOS downloads. Nine months later, in October, the U.S. accounted for just 25.3 percent, with China not far behind at 15.3 percent. On Google Play, it's a very different set of countries that are vying for worldwide downloads. Korea, home country to the Samsung Galaxy, now stands as the nation driving the most free downloads behind the U.S., eclipsing download volumes in Japan by nearly two times. India is also starting to show its distribution muscle, coming in at third place, ahead of Japan, and accounting for 6.2 percent of global free downloads.
"The flood of low-cost Android phones into the Indian market is starting to turn the country into a download superpower," said Schmitt. "Monetizing those downloads, however, is still a challenge that app publishers have yet to realize."
Less Proves to be More for App Publishers such as Supercell
App Annie also found that several app publishers are making more money from only one or two apps than large and established publishers are making from more than 50 apps. For example, publishers including Supercell, NextFloor, Kabam, WeMade Entertainment and Applibot are monetizing users from a small handful of apps at an astounding rate.
"On iOS, Supercell is the most impressive, second only to EA in generating revenue on the back of two apps," said Schmitt. "Applibot and Kabam also make it into the top 10 with just a few apps each to their names. On Google Play, it's the Korean game publishers WeMade Entertainment and NextFloor who make more money than many of the large multinationals."
U.S., Japanese and Korean Game Publishers Dominate Top Revenue Charts
In line with the macro trends App Annie has seen at a country level, publishers from the U.S., Japan and Korea are dominating publisher revenue charts. On iOS, Japanese and U.S. publishers account for eight of the top 10, while on Google Play, a staggering eight of the top 10 publishers by revenue are from Japan or Korea.
To access all the App Annie Index monthly reports, visit: www.appannie.com
PRNewswire