Privacy settings and personal data are both topics of conversation at the moment. It all started with Facebook and Instagram with the Cambridge Analytica disaster. Since then many other services such as Twitter, YouTube, Google and Snapchat have taken action to update their privacy settings and tell users what their information is used for. 
Snapchat released a small video in the form of a Snap Story explaining their policies. The clip shows what Snap uses and why. It explains that only other Snap Inc. applications such as Bitmoji can access information shared through Snapchat. The video talks users through that Snap Inc. would not share information unless required by law.
Ads
Many may have noticed that more, longer adverts appear between stories on the app. Users may also notice that the ads are extremely tailored to their specific interests. Like other apps and services, Snap uses information such as who is followed, search history and what official stories are being watched. It even tailors ads from the appearance of a Bitmoji. Snapchat have a menu in settings that have a list of interests to tick and untick to tailor ads even further. During the video, it is made clear that Snap does not sell users info to advertisers.
The idea of Snapchat is to send 'snaps' and have them disappear 1-10 seconds later. Every message sent disappears after it has been read. This means that messages are not saved or archived. The option to save messages is available and is done by the user, never Snap. Users of Snapchat can also save Snap Stories in the form of a memory which is private to the individual with the option of sharing.
Privacy
Account privacy has always been accessible through Snapchat options. Users can choose who they wish to view their stories and location and also who can send them Snaps.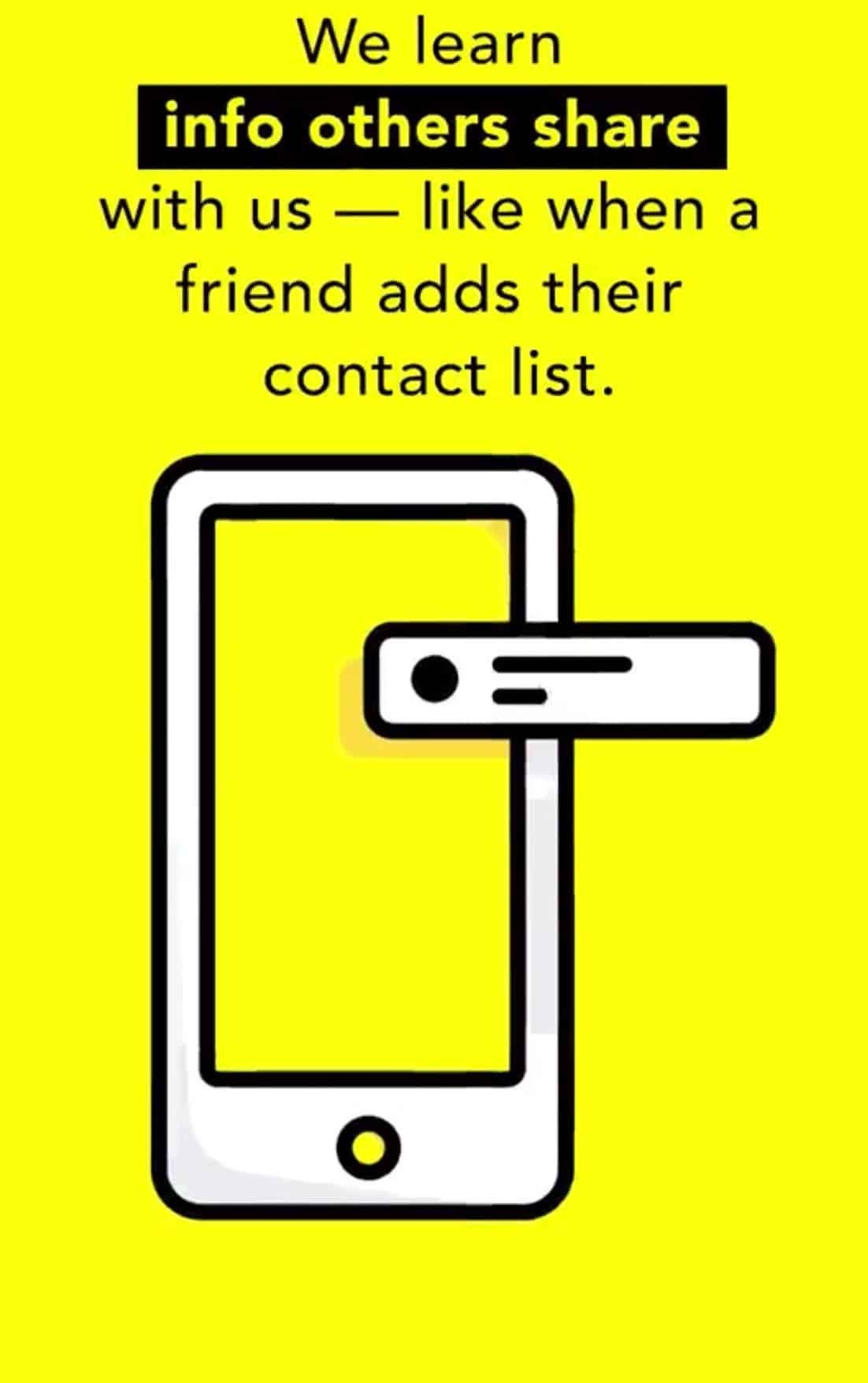 When creating a Snapchat account, users are asked to enter an email. This is then the email linked to that specific Snapchat account. Snap also asks if the user would like to add a phone number to their account. Phone numbers are used to encourage people to add friends from their contact lists on their phones. The choice to opt out of being added by a phone number is also there.
Overall, Snap seems to be one of the tech companies who really have their privacy settings under control with the majority of users being content with them. The short video will hopefully put a lot of peoples mind at ease.
Do you feel like your personal information is safe with the services you use? Let us know at @Applemagazine.