If you're a kid of the 90's then it's likely that you probably, at one point in your childhood, owned a Tamagotchi. How long you managed to keep it alive for is another story.  Now, the App Store and Google Play are getting all nostalgic with 'My Tamagotchi Forever', a digital remake of the handheld toys.
The original Tamagotchi (see the picture below to refresh your memory) was first introduced in Japan in 1996 and made its way to the rest of the world only a year later, remaining popular until as far as the early 21st century. To keep it alive, users had to feed, wash and entertain their pet.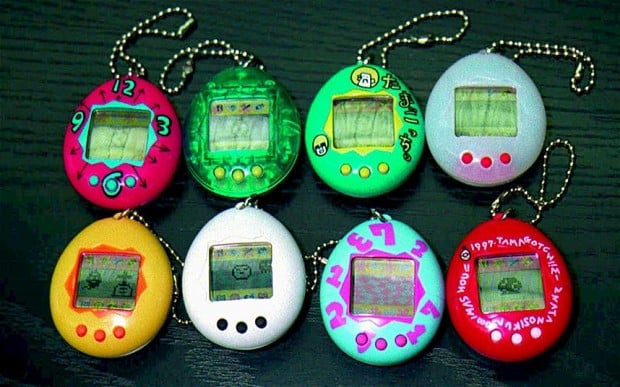 My Tamagotchi Forever had a soft launch at the end of 2017, but only in selected countries. It's set to arrive on both the App Store and Google Play on March 15 but until then the game's website is asking users to sign up to get a chance to become the inspiration for a new character which will be added to the game.
The Tamagotchi brand has survived for years, with numerous revivals for the Nintendo Wii and DS although most of these have been for Japan only. However, with another Japan phenomenon, Pokemon, heading into its third year as a mobile app, we're expecting digital Tamagotchi to do well.
This minute-long trailer for the game positions it as "the classic game for all generations" while showing one player playing it in 1997, as a preteen in 2004 and now as an adult along with her look-alike daughter. It also makes clear that the quality of the graphics has improved somewhat dramatically over the last two decades.