Rumors suggest the iPhones Apple is set to release in 2018 could feature a metal back. The three iPhone Apple will release include two OLED models and one LCD model, which, like the iPhone 7 and the iPhone 7 Plus, could be backed by metal, not glass.
Metal backed phones are a long-standing Apple design, last implemented in 2016, with the iPhone 7, however, the iPhone X instead featured a glass back design. Rumors suggest the design of the new iPhones will not deviate much from the iPhone X, apart from the backing and a range of new colors. It is thought to be harder for Apple to produce a variety of colour using the glass back and this could be the reason for the return to metal.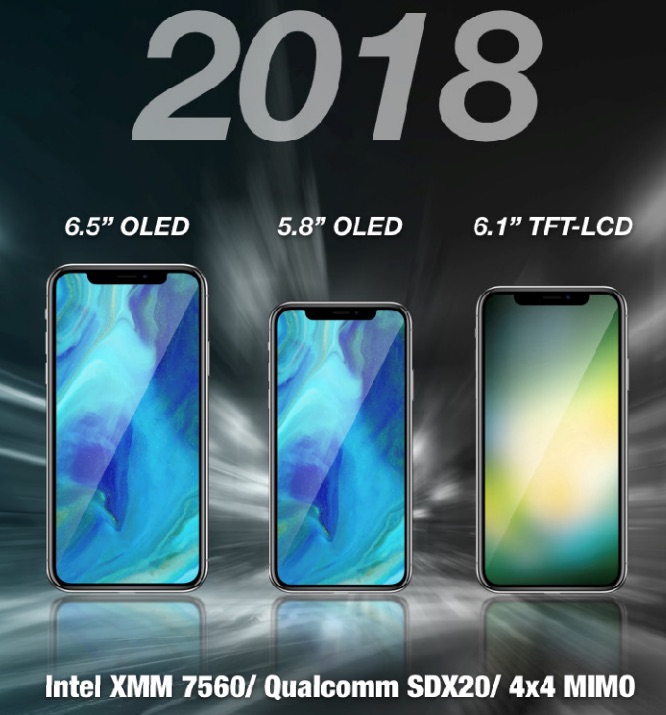 These new rumors are in line with information shared previously by KGI Securities Analyst Ming-Chi Kuo who has some insight into the size of the new iPhones. He claims the LCD model will feature a 6.1-inch display, while the two OLED models will be 5.8 inches and either 6.2 or 6.3 inches.
However, significantly a 6.1-inch LCD model with a metal back would not be able to work with wireless charging. To remove this new and innovative feature would be a big step back for the tech giant. This could suggest this model would be a lower-resolution, more affordable device, in the wake of outrage over the price of the iPhone X. This device could retail at around $650-750, making it a more midrange device. Rumours suggest this device will also not include Touch ID, but will be secured by Face ID instead.