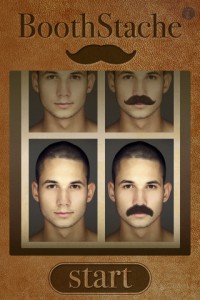 Maybe you missed no-shave-November and want to see what you would look like with a mustache. I know I have.
The new, fun and free (for a limited time) app, BoothStache for iPhone, iTouch and iPad lets you do just that.
You can whisker any picture on your iSight camera, upload a picture from your library or pick a face to prickle on Facebook.
The app seems to take hair color into account for the best matching stache. Choose from seven different mustaches to try on. So lifelike, you could almost twirl it.
Among the selection is a tantalizing "soon …" indicating more digitized facial hair is on its way. Oh boy! I'm hoping for "scruff" and "the Zappa" to be among future options.
You can then e-mail, Tweet or upload your bristly new mustachioed look to Facebook.
Happy staching!
The Express-Star